Alexey Kozliuk
Co-Founder of the NGO Human Constanta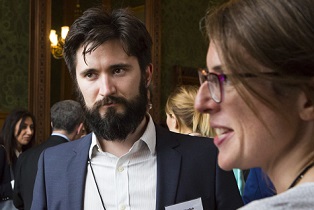 Alexey is a Co-founder of Human Constanta which is an NGO focusing on the contemporary human rights challenges for Belarus.
Alexey graduated in international law. He has been a human rights advocate and activist in Belarus for over six years working on issues related to freedom of expression and access to information, data protection and online privacy, access to justice and freedom of movement. He is now concentrates on human rights and freedoms in a digital/online context and his NGO was one of three co-organisers of the 2nd Belarusian Internet Governance Forum.
The overall objective of Alexey's action plan is to introduce a new approach to information security in Belarus, achieving a balance between national security interests/cybersecurity and human rights and addressing issues of media literacy.