Andrey Dmitriev
Co-Chair of 'Tell the Truth' NGO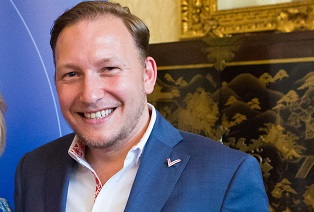 Andrey is the co-chair of 'Tell the Truth', one of the largest Belarusian NGOs which unites over 700 members and focuses on producing and promoting a political agenda to protect the interests of citizens.
From 2001, Andrey has worked for election campaigns in post-Soviet countries as a political technologies expert. He served as a national campaign manager to two presidential candidates, including for the first democratic female candidate in Belarus. He is one of the founders of the School of Young Managers in Public Administration. He has a BA in Political Sciences from the Vilnius-based European Humanities University.
Andrey's action plan concentrates on studying local governance in the UK to learn how to engage citizens in the decision-making process, including through participatory budgeting. He will also be looking at using urban infrastructure for community centres.