Anton Radniankou
Director of the Centre for New Ideas NGO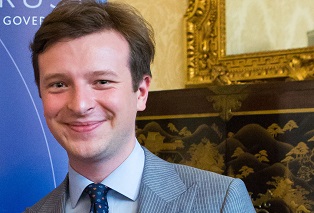 Anton is the Director of the Centre for New Ideas, a Belarusian NGO which combines the practices of think tanks with media and advocacy campaigns. The mission of the Centre is to turn Belarus into a modern country by advocating reform and fostering a new generation of Belarusian leaders. It aims to make Belarusian policy smart, the economy innovative, and society open.
Anton has five years of experience in the Interakcia Foundation, where he has been responsible for the implementation of international projects in the field of sustainable regional development and urban mobility.
His action plan is focused on use of information technologies in urban development and public engagement: in particular the implementation of the Smart City concept, involving residents in decision-making processes and new methods for urban planning and mobility.