Armenuhi Mkrtchyan
International Business (MS) at St Andrew's University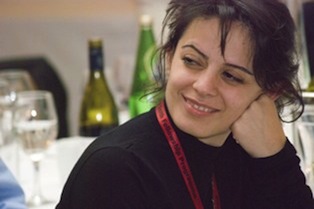 Armenuhi works for the Central Bank of Armenia, the country's monetary and financial supervisory authority responsible for implementing monetary policy. She is Head of the Consumer Protection and Market Conduct Division. In addition Armenuhi is a Board Member of the Financial System Mediator Office. In October 2010, Armenuhi began her study at St Andrews University reading International Business (MS).
At the time of the 2007 Fellowship Programme, Armenuhi managed the Insurance and Securities Methodology Division in the Financial Policy and Analysis Department at the Central Bank of Armenia. The Division is responsible for developing Armenia's regulations and laws concerning insurance and the securities market. Armenuhi was also responsible for coordinating research, developing economic strategy and leading on projects concerned with developing the financial system.
Armenuhi was involved in the Central Bank's Methodology Project, conducted in co-operation with the Moscow School of Political Studies, which aims to train leaders in the public and private sector on issues such as auditing and financial governance.