Asya Pomeranets
Director of Social Communications Practice at Mikhailov & Partners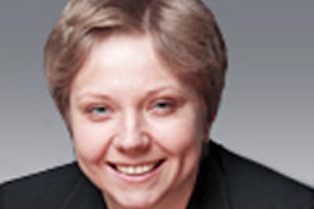 Mikhailov & Partners is a Russian provider of strategic communication services. In 2008, Asya was appointed as Head of their Social Communications Practice.
Before joining Mikhailov & Partners, from 2005 till 2007, Asya worked as Senior Account Manager with The PBN Company, a well-established international communications agency. While at PBN, she was in charge of reputation research, developed and implemented corporate social responsibility and crisis management programmes, and conducted media training. Her clients included Rolf Group of Companies, PwC, Ferrero, DHL, TGC-1, Donbas Fuel & Energy Company, and others.
From 2002 till 2005, Asya worked for Open Russia Foundation, where she made a career from an average executive to a deputy director. Between 2000 and 2002, she was an advisor to the Chairman of the Yekaterinburg City Duma, dealing with international and economic issues.
In 1997, Asya graduated from Ural State University, where she completed a post-graduate course in 2000. Between 2000 and 2002, she took continuing education courses at the Centre for Transitional Economy (University of Strathclyde, UK) and the Moscow School of Political Studies (Moscow & Strasbourg).
At the time of the 2001 Fellowship Asya worked as a Representative of the Moscow School of Political Studies, Urals Region, and advisor to the Chairman of Ekaterinburg City Duma.