Chinara Kasmambetova
Founder and Director of NGO "Road Safety", Kyrgyzstan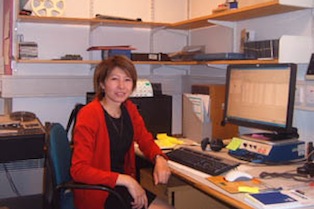 Chinara is the Founder and Director of NGO "Road Safety", Kyrgyzstan. Road Safety, established in 2012, is the first road safety civil society organization in the country's history and has already done much to put road safety issues on the political and public agenda. Chinara is also a FIA Foundation Road Safety Scholar (2013) and recently received a certificate in Occupational Road Safety Management from EASST and Cranfield Academy in the UK.
Prior to her work with Road Safety, Chinara was a Broadcast and Online Assistant for the BBC Central Asian Service based in London. As a native Kyrgyz speaker Chinara was involved in the making of Kyrgyz programmes by giving feedback on different topics, taking part in editorial meetings and setting up interviews.
Before joining the BBC in London, Chinara was Director of the BBC Representative in Kyrgyzstan where she managed the day-to-day running of the BBC office. She has also been a Senior Consultant to a Member of Parliament in the Legislative Chamber of Kyrgyz Parliament.
After completing the John Smith Fellowship Programme in 2000 Chinara initiated the creation of a new NGO called 'Action' among young workers of the Parliament. Their activities focused on combating poverty in Kyrgyzstan.