David Avetissian
Associate Professor in International Economics and EU Integration Economics at Yerevan State University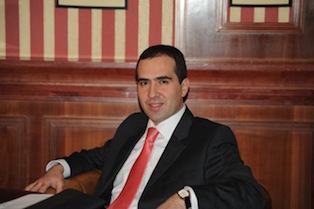 David is the former Deputy Minister of Finance and Economy of the Government of Armenia. He held this position for seven years (2001 – 2008), managing the government's international financial bilateral and multilateral relations, specifically with international partner institutions such as the UN, IMF, World Bank, KFW, USAID, and the UK government DfID, also with other government departments and the Central Bank of Armenia. He was Chief Negotiator and representative of Armenia at the Asian Development Bank, the Black Sea Trade and Development Bank, the European Investment Bank, the European Bank for Reconstruction and Development.
He was responsible for coordinating the EU financial, technical and economic assistance to Armenia. He led the team on developing accession methodology based Armenian National Program on EU integration and PCA implementation. He was Team Leader and Chief Negotiator for setting the Millennium Challenge Account – Armenia, a $235.6 million programme for alleviation of poverty through economic growth.
David was responsible for leading reforms in the financial, economic and social (pension) sectors. He chaired various regulatory and supervisory Committees on insurance, audit, accounting, precious metals sector, and financial institutions.
David is currently the Associate Professor of International Economics, the World Economy and EU Integration Economics at the Yerevan State University; and Advisor to internationally found institutions.