Davit Mikeladze
Head of the Local Government component of the USAID-funded Good Governance in Georgia (G3) programme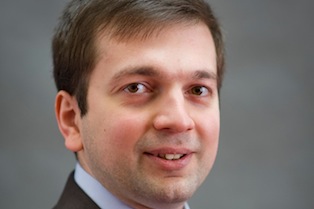 Davit Mikeladze is Head of the Local Government component of the USAID-funded Good Governance in Georgia (G3) programme. G3 was launched in February 2011 to address the democratic and social challenges facing local and national level governance in Georgia. The program is designed to work in two main directions: improving governance and transparency at the federal level and promoting more responsive professional and engaged local governments. As Acting Head, Davit serves as a liaison between the government ministries, donor organisations, international and domestic NGOs and private companies working in the area of local governance reform.
Prior to this, Davit worked as a Recruitment Manager for the Central European University (CEU) Business School in Budapest, Hungary. In this position he was responsible for the global recruitment of MBA students, promoting quality education and supporting young entrepreneurs from emerging countries to learn about ethical business practices. While at CEU, Davit was also elected into the 12-member Senate of the CEU – a key decision-making body within the University. He has three Master's degrees in Law, Political Science and Business.
Davit strongly believes in the importance of developing a civic culture to help citizens self-organize and get engaged in decision-making process at local levels.
Following the 2012 parliamentary elections, the new Government of Georgia promised to reform the local self-government (LSG) system. Although there have been major positive changes the local government system is still new and needs continued reform to make it more effective and responsive to citizens' needs and promote citizen participation. Davit's action plan therefore will involve the development of an Indicator-based Assessment System for LSGs as well as the design of new mechanisms for citizen participation. Davit's attachment meeting with the Highgate Neighbourhood Forum has given him a great example of how community activism can create a proactive forum and how citizens in the UK are using the law for their best interests. He hopes to draw lessons from such examples and apply them in Georgia.