George Jokhadze
Head of International Affairs and Project Management Department at the National Intellectual Property Center "Sakpatenti" (Georgian Patent Office)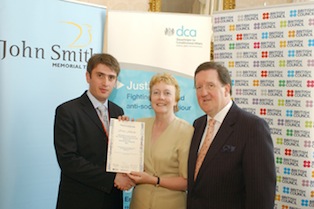 George is Head of International Affairs and Project Management Department at the National Intellectual Property Center "Sakpatenti" (Georgian Patent Office).
He was previously Head of the Analytical Department within the Ministry of Justice (Georgia). His duties included developing and analysis of criminal justice policy, drafting of legislation, management of the Ministry's international projects (juvenile justice reform, cybercrime, personal data protection, community prosecution and others) and in-house training for prosecutors.
He previously worked for the Open Society Georgia Foundation as E-Transparency and Cybercrime Projects Coordinator. He drafted new legislation on cybercrime prevention, data protection, and ensuring electronic access to information. He was also Research Consultant and Trainer to the Prosecution service of Georgia and a Member of the Parliamentary Drafting Commission for the new Criminal Code of Criminal Procedure. At the time of the 2005 Fellowship Programme George worked for the Georgian Young Lawyers Association on their Criminal Justice Reform Project and was subsequently employed as a Head of the Analytical Service in the Office of the Prosecutor General.
He holds a Master's Degree in Human Rights and Intellectual Property Law from Lund University, Sweden.