George Katcharava
Independent Expert of International Studies and Security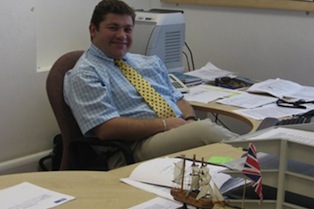 George is an independent expert in the field of International Studies and Security. His professional expertise cover a wide range of areas such as: South Caucasus regional issues, Central and Eastern Europe, Russian-Georgian and U.S.-Georgian relations, EU related issues, and general governance issues in Georgia.

Previously George was Head of DFID Georgia Programme, responsible for the UK bilateral assistance to Georgia. His career also consists of several years of work within the Georgian Government. Being Senior Policy Manager at the National Security Council of Georgia, George was in charge of the research, policy analysis and development of policy scenarios for the high level officials.
George holds an MA degree in International Studies and Security from University of Denver, and is an author of number of publications related to the national security, conflict management and foreign relations. He provides consultation to different think tanks in Georgia and internationally.