George Nanobashvili
Economic Development Team Leader for the United Nations Development Programme (UNDP)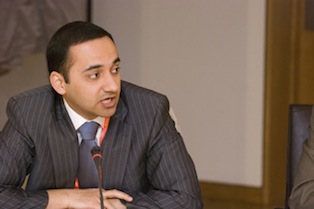 George is Economic Development Team Leader for the United Nations Development Programme (UNDP) in Georgia. He provides advice to the management of the UNDP Georgia on all aspects of its Economic Development Programme.
The Economic Development Team analyses political, social and economic trends in Georgia and leads the formulation, management and evaluation of UN programme activities within the Economic Development sphere. He works in close collaboration with programme staff in other UN agencies, government officials, technical advisors, donors and civil society organizations to ensure successful UNDP programme implementation.
George was previously Head of the Economic Analysis and Policy Department within the Ministry of Economic Development of Georgia responsible for strategic analysis of the economic situation in the country and elaboration of policy to ensure sustainable economic development.