Giorgi Dartsimelia
Partner at SmartMICE, Georgia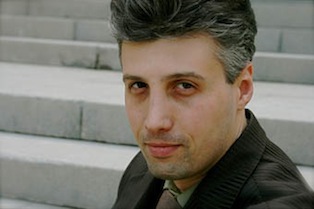 Giorgi is a Partner at SmartMICE, a Georgian DCM which provides universal support for corporate meetings and incentives. Their values suggest wide range of environmentally and socially friendly activities.
Prior to this Giorgi was Programme Expert for the International Organisation for Migration (IOM) an intergovernmental organisation promoting humane and orderly policies in the movement of persons across borders. Giorgi is also working on Capacity Building of Georgian Police. The aim of the project is to further contribute to the reforms undertaken by the Ministry of Internal Affairs (MIA) to become a more professional, accountable and effective law enforcement institution. To achieve this objective, the project assists the MIA in integrating the principles and concepts of effective communication techniques into its policies and operational practices. In particular, this project is targeting mid-level managers of the Patrol Police and the Neighbourhood Police. The project is implemented in close cooperation with the US Embassy in Georgia.
Giorgi has an MA in International and Comparative Commercial Law from the School of Oriental and African Studies (SOAS) of the University of London. He was previously Executive Assistant for the Speaker's Advisory Board of the Parliament of Georgia, and Director of the Charity Humanitarian Centre 'Abkhazeti' (CHCA). At the time of the 2003 JS Fellowship Programme he was Chief of Staff of the Foreign Relations Committee of the Parliament of Georgia.