Giorgi Kanashvili
Executive Director of Caucasian House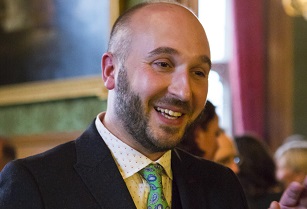 Giorgi is the Executive Director of Caucasian House, a Tbilisi based think-tank. He has an MA in International Relations and is currently undertaking a PhD programme at Ilia State University, Tbilisi.
For the last ten years Giorgi has been actively involved in Georgian-Abkhaz, Georgian-Ossetian and Georgian Russian peace dialogues. His portfolio has recently extended to cover developments unfolding in and around Ukraine. Giorgi's sphere of academic interest includes conflicts in the Caucasus, Russian foreign policy and broader post-Soviet space. He is an author and co-author of number of academic and analytical articles, policy and research papers.
Giorgi's action plan is to rationalise Georgia's policy on the Georgian-Abkhaz conflict amid changing relations between Russia and the West by learning from international approaches and expertise. His goal is to produce a body of research that will be taken into consideration and have influence in the state policy making process.