Giorgi Oniani
Deputy Director, Transparency International Georgia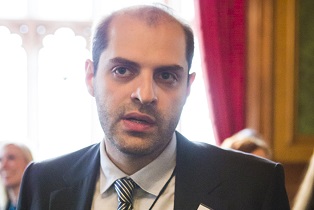 Giorgi is the Deputy Executive Director at Transparency International Georgia – one of the largest and most active NGOs in the country.
Giorgi has a diverse professional background of more than 10 years, working in positions across Government, business and the non-profit sector, including serving as assistant and adviser to several prime ministers. He holds a BA in Regional Studies, an MSc in International Relations from Moscow State Institute of International Relations and an MA in Comparative Business Economics from University College London.
Giorgi's action plan concentrates on studying various party-building experiences in UK. In particular it aims at exploring what changes might be needed in legislation, or its enforcement, to create favourable conditions for the creation of new political parties in Georgia.