Gulfia Abdullaeva
Regional Project Manager for Rural Women Empowerment in Central Asia, UNDP Kyrgyzstan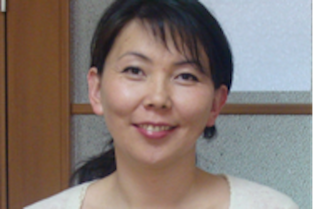 Gulfia works for the UNDP (United Nations Development Programme) in Kyrgyzstan. She is the Regional Project Manager for 'Rural Women Empowerment in Central Asia'. The project's objective is to enhance rural women's economic empowerment in the Kyrgyz Republic, Tajikistan, and Uzbekistan. The project will raise awareness among all stakeholders about effective ways to incorporate gender equality and women's entrepreneurship considerations into the design and implementation of development operations and policy making. Gulfia's role is to provide leadership for the project and manage the technical, administrative and financial aspects of the project; coordinate with UNDP country offices in the Kyrgyz Republic, Uzbekistan, and Tajikistan and liaise with government stakeholders and development partners.
Gulfia previously worked for the National Democratic Institute as Project Manager on their Information Centers for Democracy project (ICD). The project's main objectives were to distribute independent news and information on current events to counter the lack of reliable information available to rural citizens; to encourage greater community participation in civic life; to bring the rural population into a dialogue on civil and human rights; and increase transparency and accountability in governance.
At the time of the 2001 Fellowship Programme, Gulfia worked as a Senior Consultant for the Kyrgyz Parliament. Gulfia introduced the practice of public visits to the Parliament as a way of promoting understanding of the Parliament's function. In 2002 Gulfia organized two study tours for students of the American University in Central Asia (AUCA) and orphan children. For the students it was an opportunity to experience the Parliament's role, structure and function. The students had a round table meeting with MPs. Prior to the visit to the Parliament, orphan children participated in an essay competition with the theme 'If you were and MP'. These essays were posted to the Parliament so the parliamentarians and staff could read them. All competition participants were taken to the Parliament where they had a meeting with MPs, parliamentary committee chairs and party leaders.