Igor Munteanu
Moldovan Ambassador to the US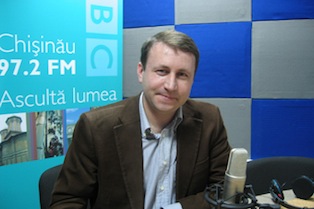 In August 2010, Igor was appointed as Ambassador of Moldova to the USA.
He was previously Executive Director of the Institute for Development and Social Initiatives (IDIS), 'Viitorul'. IDIS Viitorul is a leading think tank in Moldova whose mission is to contribute to the quality of governance, policy analysis and the growth of an independent thinking environment in Moldova.
In addition to his management of IDIS Viitorul, Igor has been a Political Commentator serving with BBC, Radio Free Europe. Since 2005, Igor has been a Member of the Advisory Board of the Balkan Trust for Democracy (BTD) and Black Sea Trust Fund (BSTF), associated with the German Marshall Fund. Since 2008, he has been a Member of the International Board of PASOS (Network of Policy Associations affiliated to the Open Society), based in Prague. He is a Board Member of the Moldova Foundation – an NGO based in Washington DC, focusing on advocacy matters for Moldova and seeking to build long-lasting ties between the West and Moldova.