Julya Sahakyan
Programme Associate at the Eurasia Partnership Foundation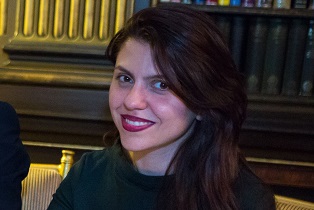 Julya is Program Associate at Eurasia Partnership Foundation, one of the leading NGOs in Armenia. She is currently engaged in two large scale USAID projects: Civic Engagement in Local Governance and Media for Informed Civic Engagement.
Before joining EPF she worked for the USAID-funded programme 'Support to Armenian National Assembly' (SANAP) as an expert on the Standing Committee of Economic Affairs; and as a Junior Researcher at the Caucasus Research Resource Centre Armenia. She graduated from the American University of Armenia, department of Political Science and International Affairs.
Julya's action plan is to study best practice in public participation in local governance and the best mechanisms of establishing dialogue among communities and local authorities, with the aim of implementing international Local Governance-Civil Society cooperation mechanisms in Armenia.