Khalid Rajabov
External Affairs Analyst for BP Azerbaijan and Founder of the Azerbaijan-UK Alumni Network (AUKAA)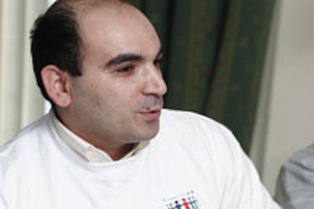 Khalid is the External Affairs Analyst (EAA) for BP in Azerbaijan. His main role is to identify, assess and monitor external risks to businesses in the AGT (Azerbaijan, Georgia and Turkey) region. The strategic analysis provided by the EAA supports the efforts to achieve best practice in stakeholder management with multiple external stakeholders.
His previous role at BP was Enterprise Development Project Officer for BP's Sustainable Development Initiative (SDI). In his previous role, Khalid was leading the SDI enterprise development projects in support of BP`s localization strategy aiming to develop local entities eligible to fulfil strategic services for BP and oil and gas industry in general.
Khalid is one of the three founders of the Azerbaijan-UK Alumni Network (AUKAA). The AUKAA is a network of Azerbaijani professionals who have been to the UK under various study programmes.