Levan Makhashvili
Foreign Affairs Adviser to Chairman of the Georgian Parliament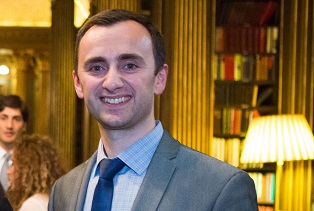 Levan is a Foreign Affairs Adviser to the Chairman of the Parliament of Georgia.
Previously he spent six years in the Ministry of Foreign Affairs as a Counsellor for U.S/Canada and as a Senior Witness and Victim Coordinator in the Chief Prosecutor's Office. He has an MA in European Studies from Maastricht University, and is currently a PhD candidate at IES Tbilisi State University. Levan has been teaching at various universities, guest lecturing for numerous civil society projects, and actively publishing academic works.
Levan's action plan aims at strengthening the Georgian Parliament's capabilities in oversight and scrutiny, particularly in foreign affairs, based on the best and innovative practices of the British system.