Levon Martirosyan
Member of the National Assembly of the Republic of Armenia and Member of the Board and Secretariat for MIAK - United Liberal National Party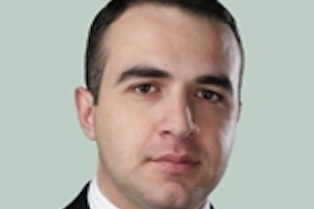 Levon was elected as a Member of the National Assembly of Armenia representing the United Liberal National Party (MIAK) in May 2012. He is also a member of the MIAK Secretariat and Board, which he co-founded in 2007.
Prior to this he was Assistant to the President of the Republic of Armenia (2008 – 2012) and Assistant to the Prime Minister of the Republic of Armenia (2007 – 2008). Levon has a background in law, graduating as a lawyer from Yerevan State University in 1997 and receiving his LLM from the University of Essex in 2002.
Levon also acted as an International Observer for the presidential elections of the USA on the invitation of US State Department.