Lilit Banduryan
Leading Expert, External Relations Department in the President's Administration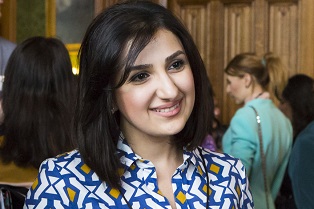 Lilit is a leading expert at the President's Administration of the Republic of Armenia. Her main area of work is the legal reforms as a result of the amendments introduced to the Constitution. She also deals with the compatibility of the domestic legislation of the Republic of Armenia with its international commitments as prescribed in different legal instruments.
Her prior professional experience includes press and public relations at the RA Ministry of Foreign Affairs, advocacy of children's and refugees' rights at the Armenian Ombudsman's office, foreign policy of the Republic of Armenia and issues of the international political agenda at the President's Administration of Armenia, as well as lecturing at Yerevan State University.
Lilit's action plan is to improve the way decisions of the European Court of Human Rights are incorporated into Armenian law. Her vision goes beyond the avoidance of repeated errors and costly mistakes, but rather seeks to contribute to the improvement to the quality of the judicial system – and thus its reputation.