Lilit Gevorgyan
Head of the Tourism Development in Armenia programme at the IDeA Foundation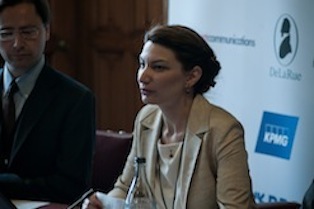 Lilit heads up the Tourism Development in Armenia programme at the IDeA Foundation but until recently she was a Council Member of the Chamber of Control which exercises control over public expenditures and ensures transparency.
Lilit graduated from the economic faculty of Yerevan State University in 1996 and was a postgraduate student of the Institute of Management and Economic Development. She studied at the Fletcher School of Law and Diplomacy (Tufts University, USA) on the Armenian Economic Development Program.
Between the years of 1996 and 2007, Lilit served under the Administration of the President as an Economist, a Counsellor of the Economic Department and then as an Assistant to the President. For the past six years, Lilit has been a Member of the Organizational Committee of the Annual Education Awards of the President of the Republic of Armenia in IT sphere.