Lilit Petrosyan
Commissioner of the Ethics Commission of High Ranking Officials of Armenia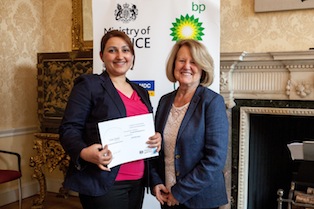 Lilit is a Commissioner – by Presidential appointment – of the Ethics Commission of High-Ranking Officials of Armenia. The Ethics Commission was set up in 2012 in order to promote ethical standards in the public sector of Armenia and ensure the transparency of high-ranking officials´ asset declarations, as well as strengthening public trust in the state machine.
In this position Lilit is responsible for designing and implementing reform initiatives in ethics, anti-corruption and integrity in Armenia. She also coordinates cooperation between international organizations and the donor community, including World Bank, OECD, European Union, OSCE and others related to the building of ethics system of Armenia. She is a Working Group Member of the Eastern Partnership Panel on Public Administration Reform where she is in charge of ethics issues.
Between 2001 and 2012 Lilit worked as an Economist and Advisor in the Analytical Research Department of the Office of the President of Armenia. In this role she was responsible for preparing recommendations on draft legislation related to public administration and socio-economic reforms and conducting research on international best practice. She was awarded a letter of acknowledgement for her commitment to public service by the President of Armenia.