Lyudmyla Kuzmyshcheva, 2002 Fellow
HR Advisor for the Stockport NHS Foundation Trust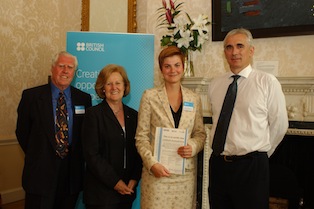 Lyuda is a Human Resources Advisor for the Stockport NHS Foundation Trust, one of the first ten foundation trusts in the country. Lyuda provides human resources support to the Division of Medicine. She also advises Trust managers on equal opportunities and flexible working policies, and is involved in the design, implementation and monitoring of quality standards. She previously worked at St Mary's Hospital Manchester as a Research Coordinator (Regional Genetics Service for North West England).
Lyuda is studying towards a CIPD qualification (Chartered Institute of Personnel Development) and a postgraduate diploma in Human Resource Management.
At the time of the 2002 Fellowship Programme she was Executive Director of the Crimea Centre for Conflict Resolution Peace and Democracy.