Maria Lisitsyna
Project Manager for Legal Remedies for Torture in Central Asia, Open Society Justice Initiative (New York), and Founder of the Independent Human Rights Group and Youth Human Rights Group, Bishkek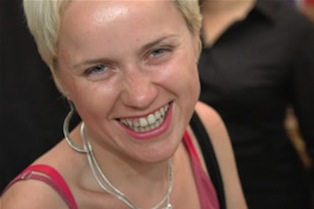 Masha is Project Manager on Central Asia for the Open Society Justice Initiative. Lisitsyna recently served as a Central Asia researcher at Human Rights Watch focusing on civil and political rights in Turkmenistan, the rights of Uzbek refugees, and the rights of migrant workers in Russia and Kazakhstan. She has researched and written reports on issues of discrimination in Russia, Uzbekistan, Tajikistan, and Kyrgyzstan.
The Open Society Justice Initiative uses law to protect and empower people around the world. Through litigation, advocacy, research, and technical assistance, the Justice Initiative promotes human rights and builds legal capacity for open societies.
Prior to her work at Human Rights Watch, Maria co-founded and served for more than ten years as the Executive Director of the Youth Human Rights Group, one of the main human rights NGOs in Kyrgyzstan. While at YHRG, she developed a human rights monitoring program focused on custodial institutions including orphanages, detention centers, and mental health institutions; conducted advocacy at the United Nations, the Organization for Security and Co-operation in Europe, and the European Union; and ran human rights training for lawyers, teachers, and NGO activists.
Lisitsyna is also the founder of the Independent Human Rights Group, an NGO specializing in legal protection of human rights, juvenile justice, and freedom of information. In 2005, she served as a member of Kyrgyzstan's Constitutional Council, the body convened to work on constitutional amendments. Lisitsyna holds a JD from Kyrgyz-Russian Academy of Education.