Mariana Rybii, 2018 Fellow
Legislative Assistant to Member of the Ukrainian Parliament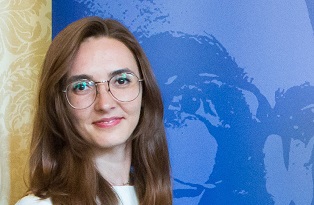 Mariana is Legislative Assistant to a Member of the Ukrainian Parliament, specialising in public administration reform.
She is among the experts responsible for developing the concept of a new public administration in Ukraine that will redefine the role of the public sector from the traditional role of regulator to a new role of service agency and facilitator of effective governance. Mariana works on the preparation of new legislation and its implementation, including laws on the civil service and local self-government.
Mariana's overall aim is to contribute to creating a professional, stable and effective civil service that is not affected by changes in political power. Her action plan will focus on civil service recruitment and ongoing training, using the UK model of an online educational and training portal.