Meline Tovmasyan
Freelance Consultant specialising in participative planning and social development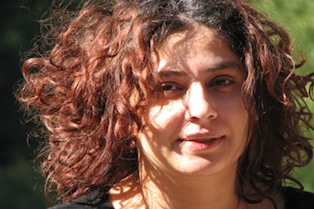 Meline is a freelance consultant specializing in participative planning and social development areas. Currently she has a contract with WWF Germany and is involved in their environmental project 'Establishment of protective Areas in Armenia's Shirak region'. The purpose of the project is to establish a National Park near Lake Arpi in the north of Armenia and to assist the socio-economic development of the rural communities neighbouring the National Park.
In 2006 Meline started her own private business and is an owner and director of Daravand guesthouse located in Dilijan town, Armenia.
She is also actively cooperating with several charity organisations on a voluntary basis.
At the time of the 2002 Fellowship Programme Meline was Executive Director of the Institute for Democracy and Human Rights. She has an MBA from American University of Armenia and MA in Governance and Development from Sussex University, IDS.