Meri Katvalyan
Leading Specialist, Department of Maternal and Child Health Protection at the Ministry of Health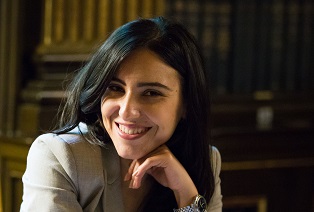 Meri is a Leading Specialist at the Department of Maternal and Child Health Protection of the Ministry of Health of Armenia and Secretary of the Public Council under the Minister of Health.
She has a Masters degree in Public Administration (Hons) from the Public Administration Academy of the Republic of Armenia.
Meri's action plan is to create the institution of a Medical Ombudsman in Armenia with the aim of ensuring the protection of rights of both patients and doctors, to guarantee transparency, accountability and efficiency in the healthcare system. She also wants to see an alternative system of regulation of medical errors introduced to distinguish medical errors from medical negligence, transferring the regulation of medical errors from the field of criminal law to medical law.