Mirlan Djunushev
Deputy Head of the Large Enterprises Supervision Department for the State Tax and Revenue Committee of the Kyrgyz Republic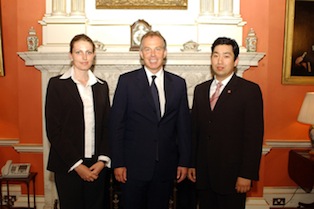 At present Mirlan is a Deputy Head of the Large Enterprises Supervision Department of the State Tax and Revenue Committeeof the Kyrgyz Republic and in 2012 has now been appointed as Assistant to the Prime Minister of the Kyrgyz Republic.
At the time of the 2005 Fellowship Programme Mirlan was an Expert in the Development Budget Formation Department within in the Ministry of Finance of the Kyrgyz Government. He has also been a Senior Expert/Deputy Head of the Medium-Term Budget Planning Division within the Budget Policy Department in the Ministry of Finance. This division uses macro-economic data to set the forecasting figures of the country's economy.
He has an MA in International Development Management from the University of Manchester.