Nairi Petrossian
Aide to the President of the Republic of Armenia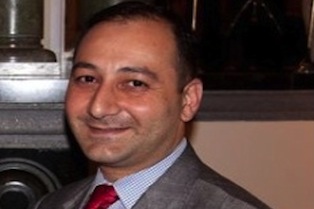 Nairi is currently Aide to the President of the Republic of Armenia. Before taking up his current position, Nairi was Spokesperson for the Chair of the National Assembly.
Nairi is a career member of the Armenian Foreign Service. He returned to Yerevan in late 2008 after working in Vienna for five years for the Organization for Security and Co-operation in Europe (OSCE) as Conference Officer and previously Deputy Head of the Armenian Permanent Delegation to the OSCE.
Prior to his posting in Vienna, Nairi was Head of the Mass Media Relations Division within the Information and Public Affairs Department and previously Head of the U.S. and Canada Section of the Americas Department of the Ministry of Foreign Affairs.
At the time of the 2001 Fellowship Programme he was Georgia Desk Officer at the Foreign Ministry.