Nana Janashia
Executive Director for the Caucasus Environmental NGO Network (CENN)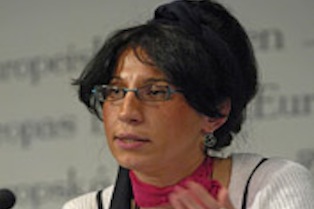 Nana is Executive Director of the Caucasus Environmental NGO Network (CENN) a regional non-profit organisation established in 1998 and specialized in the fields of civil society development and institutional strengthening, environmental research and policy, resources management, compliance management and sustainable development and communication.
Since its establishment, CENN has worked at the local, national and regional levels in the Caucasus region. CENN believes in networking and cooperation in the context of environmental issues and has already a serious record of joint activities and projects implemented regionally, where all three South Caucasus countries – Armenia, Azerbaijan and Georgia participated equally to find the solutions to local and regional environmental challenges.
Nana is responsible for the development and execution of organization's vision and strategy, coordination of CENN programs, day-to-day management of the CENN, monitoring of activities and results, fundraising and managing the organisation's public image and external relations.