Nana Mzhavanadze
Director of the International Foundation Women's Political Resource Centre (WPRC)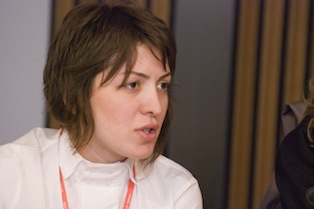 Nana is Director of the International Foundation Women's Political Resource Centre (WPRC). This organization promotes the formation of civil society in the South Caucasus with particular emphasis on the equal participation of women in all levels of decision-making processes, political participation and leadership.
The WPRC holds a unique position in achieving women's equity and justice in Georgia. The organisation plays a significant role in legislative development and national policy by bringing together women's groups, the government and the private sector. In 2005 the WPRC was granted the Consultative Status of the United Nations Economic and Social Council. There are currently 40 NGO's in the WPRC Coalition. The WPRC provides technical assistance to women, especially to politicians, and develops strategies to foster empowerment and gender equality in democratic governance. It also performs research, consulting, educational, informational and publishing activities; holds conferences, seminars, lectures and meetings; conducts media and public campaigns.
Between 2007 and 2008 Nana directed a national project to enhance public confidence among disadvantaged groups such as ethnic minorities, Internally Displaced Persons (IDPs) and women through voter mobilisation campaigns. "Building public confidence and maximizing participation of disadvantaged groups in the democratic processes through transparent elections in Georgia" was financially supported by EU Commission and Heinrich Boell Foundation.