Nana Rukadze
National Family Strengthening Program Manager for the National Coordination Office, SOS Children's Villages Georgia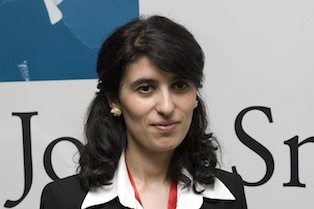 Nana works for SOS Children's Villages Georgia as a National Family Strengthening Programme Advisor. SOS Children's Villages Georgia provides care and support to children deprived or at risk of losing parental care by means of Family Strengthening, Family Based Care and Education Programmes. The association was established in Georgia in 1989 and became a member of the umbrella organization – SOS Kinderdorf International in 1998.
Nana is responsible for quality assurance, monitoring and evaluation of the Family Strengthening Programme which is focused on the provision of support to socially vulnerable children and their families. The programme provides various types of support (mother and child shelter, psycho-social, medical, educational, cultural, professional development and employment support) to the target group families in cooperation with governmental/non-governmental, national and international organizations.
Nana is a lecturer and teaches Social Work Practice at Ivane Javakhishvili Tbilisi State University.