Nane Avetisyan
Policy Specialist for the United Nations Development Operations Coordination Office (DOCO), New York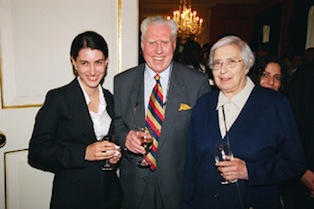 Nané is a Policy Specialist at United Nations Development Operations Coordination Office (DOCO) based in New York. DOCO provides the link between United Nations Development Group (UNDG) discussions at headquarters and the work of the UN development system at the country level, and helps UNDG prepare system-wide agreements, policies and guidelines for country offices.
Nané works on issues related to joint funding, Harmonized Approach to Cash Transfers and oversight and accountability in Multi-Donor Trust Funds. Before moving to DOCO Nané was based in the Turkmenistan and Georgia offices of the UNDP.
Prior to that she worked at the Ministry of Foreign Affairs of Armenia.