Natasha Pomortseva
Head of Intellectual Property Management Unit at the Ural Branch of the Russian Academy of Sciences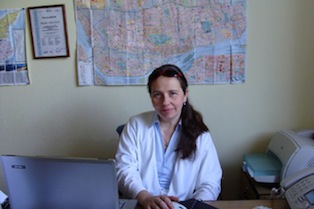 Natasha is Head of the Intellectual Property Management Unit at the Ural Branch of the Russian Academy of Sciences. This department was set up by Natasha after her experience in the UK visiting two of the science research councils. She maintained links with one research council and brought their experts to Ekaterinburg to train RAS scientists. Natasha is also a Senior Lecturer at the Ural Federal University (Intellectual Property Management Department).
Until 2006 Natasha was Senior Manager of Innovation Projects at the Ural Works of Civil Aviation (PRAD). This position involved management of IP related issues for a Russian-Canadian Joint Venture Company named MDS PRAD Technologies Corp.
At the time of the 2001 Fellowship Natasha was Lead Expert, R&D Management Dept., Russian Academy of Sciences, Ural Branch.