Nino Kakubava
Capacity Development Expert/Coordinator at the United Nations Development Program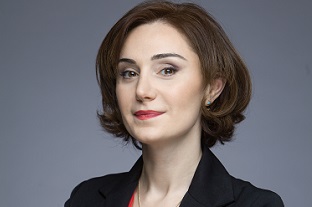 Nino Kakubava is a Capacity Development Expert/Coordinator at the United Nations Development Program. In her scope, she provides support to strengthen institutional and human capacity of government institutions at the central and local levels in Georgia.
Nino also serves as an elected Georgia Country Director for the Central Eurasia Leadership Alliance (CELA), a network of leaders from the countries of the southern Caucasus (Armenia, Azerbaijan, Georgia) and Central Asia (Kazakhstan, Kyrgyzstan, Tajikistan, Turkmenistan, Uzbekistan) together with Afghanistan.
Previously, Nino has worked for various international organizations in expert and managerial capacity including UNDP, UN Women, UN FAO, UNFPA, Save the Children International, John Snow Inc. and others. Her scope included project management and technical assistance to the Government of Georgia on a number of policy issues, such as public management and governance, reginal and local development, service delivery and public private partnerships, citizen participation and gender mainstreaming.
Nino holds a master's degree in Policy Studies from the University of Edinburg (Edinburgh, UK) and is doing her PhD at Tbilisi State University. She has been teaching Public Administration course for bachelors and masters students at the Caucasus University and University of Georgia since 2008. She is the author of seven publications including policy papers and research projects.