Nona Kurdovanidze
Deputy Chair of the Georgian Young Lawyers' Association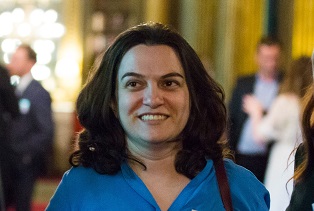 Nona is the Deputy Chairperson of the Georgian Young Lawyers' Association (GYLA) and is also head of their free legal aid centre. GYLA is the oldest and biggest human rights NGO in Georgia with more than 20 years of experience in the protection and promotion of the principles of rule of law, human rights, transparency and good governance.
Nona has almost ten years of experience at GYLA. As a human rights lawyer, she helps individuals protect their rights through successful legal representation and consultancy.
Her action plan is to increase GYLA's impact by attracting greater public support and mobilising public opinion for its work through targeted advocacy and campaigns around specific issues.