Orazmuhammet Kakabayev
Specialist of Dealing Operations Division of the Department of International Operation of the Central Bank of Turkmenistan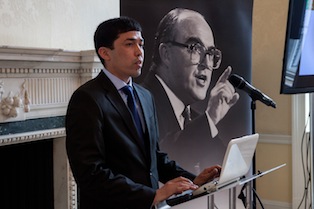 Orazmuhammet Kakabayev is a Specialist in the Dealer Division of the International Operations Department at the Central Bank of Turkmenistan.
He previously held a position of Specialist in the Credit Department in the State Commercial Bank "Halkbank" of Turkmenistan. Orazmuhammet has a Bachelor's Degree in Finance and Credit from the International Kazakh-Turkish University.
Turkmenistan is a developing country and their banking system is developing too. Therefore, during the Fellowship, Orazmuhammet would like, primarily, to explore the gold market in the UK and share experiences with UK practitioners. He hopes to be able to adopt advanced market practices in his work in the near future.