Ostap Kryvdyk, 2011 Fellow
Freelance journalist and political expert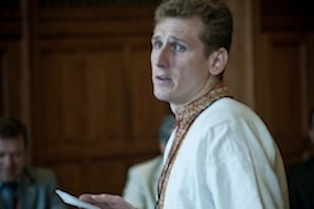 Ostap is a freelance journalist and political expert. He was most recently involved in the Euromaidan activities as the International Secretary of the Euroadvance civic campaign and the National Roundtable initiative.
Ostap is a media professional with experience working at a variety of TV channels, radio stations, and newspapers. He continues to write as a columnist for Ukrainska Pravda political website and was previously a Board Member of the Kyiv Independent Media Trade Union, an organization fighting for freedom of the press and for the labour rights of journalists.
Prior to this Ostap worked in politics as a party chief analyst, head of party strategy development unit, and chair of the creative solutions group, as well as a freelance political consultant.