Prof. Dr. Dmitry Polikanov
President of the Strategic Communications Fund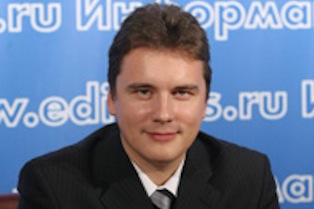 Dmitry is President of the Strategic Communications Fund which he founded in 2012. In 2012-2013 he was also First Deputy Executive Director of the Russian Geographical Society, one of the oldest Russian NGOs dealing with research and protection of environment and cultural heritage.
From 2007-2012 he worked for the Central Executive Committee of United Russia Party, where he was eventually appointed Deputy Head of CEC. Dmitry dealt with the organisation of various party events including congresses and conferences. In addition, he was one of the authors, managers and then consultants to the Human Resources Reserve project. Initiated by the United Russia Party in 2008, the project aims to find young talented Russians (aged 25-45) from across the country to promote their career development mainly in politics and the civil service.
Prior to this Dmitry worked for the PBN Company as Director of Marketing and Opinion Research and as Senior Account Manager, and for the All-Russia Public Opinion Research Center (VCIOM) as Director for International and Public Relations.
At the time of the 2001 Fellowship Dmitry was Deputy Director and Editor of the PIR Centre for Policy Studies. Dmitry produced the Digest of Yaderny Kontrol Journal (currently – Security Index Journal), a leading English-language publication in Russia concerned with nuclear-related and international security issues. He now continues his collaboration with the PIR Center as Vice President of the think tank and Chairman of the Trialogue Club International (a community of diplomats, experts, and businesses in Moscow). He is a guest lecturer at the NATO School in Oberammergau, Germany and runs two courses on political science in the Moscow State Institute of International Relations (MGIMO).
He graduated from the MGIMO in 1998 and got his doctoral degree there in 1999. He is the author of over 100 publications in Russian and foreign languages on Russian domestic and foreign policy and international security.