Rusudan Tushuri
Head of Reporting and International at the Project Coordination Service, Georgian State of Electrosystem (GSE), and Lecturer at Tbilisi State University, Department of Law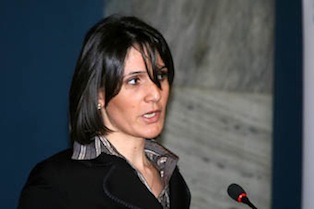 Rusudan is Head of Reporting and International, Project Coordination Division at the Georgian State Electrosystem (GSE).
She is also a Lecturer at the Tbilisi State University, Department of Law.
At the time of the 2007 John Smith Fellowship Programme Rusudan was Director of the Dept of International Legal Relations at the Ministry of Justice. The department co-ordinates the Ministry's international relations, ensures the conformity of domestic legislation with international and EU law and its compatibility with international treaties, administers mutual legal aid, and provides legal assistance to citizens of foreign countries.