Shinebayar (Shiné) Dagva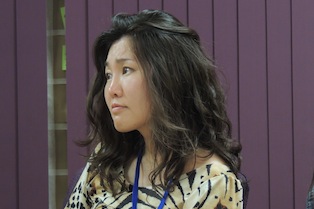 Shiné Dagva's professional interests lie in multicultural communication, business development, leadership, international relations, and human resources in international development. She has held positions as Project Specialist for Oyu Tolgoi LLC, which is developing one of the world's largest copper and gold deposits in the Gobi region of Mongolia, where she was responsible for implementing special projects and events involving external audiences, including the public, the media, government officials and community leaders; and Human Resources Specialist for the Embassy of the United States of America in Mongolia. Shiné is currently a Chevening scholar studying for a Master's degree in Media and International Development at the University of East Anglia.
Upon her return to Mongolia Shiné's goal is to lead an international development project which would enable her to be a part of "the Mongolian voice that shapes the next chapter of the country's development". She plans to do this, initially, by helping JST expand its Fellowship network to Mongolian participants.