Shorena Megrelishvili
Project Manager at the Civil Development Agency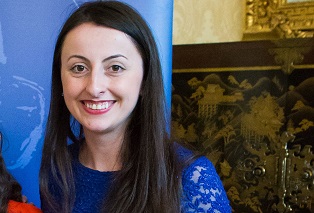 Shorena is a Project Manager at the Civil Development Agency (CiDA), one of the leading regional civil society organizations in Georgia, where she focuses on Regional Socio-Economic Development.
She has experience working for public and non-profit sectors, including local and international organisations in the fields of socio-economic development, good governance, and leadership development. She has a Bachelors degree in International Relations from Ivane Javakhishvili Tbilisi State University and a joint Masters degree in Public Policy from the Central European University in Budapest and the University of York in the U.K.
Shorena's action plan concentrates on regional youth in Georgia, in order to increase their involvement in regional and rural development. Her particular focus is on civic participation, youth-centred participatory budgeting and engagement of young people in local decision-making processes and priority-setting.