Sofiya Yuvshanova
Specialist in Monitoring and Evaluation, as well working with Innovations and Sustainable Development Goals at United Nations in Ashgabat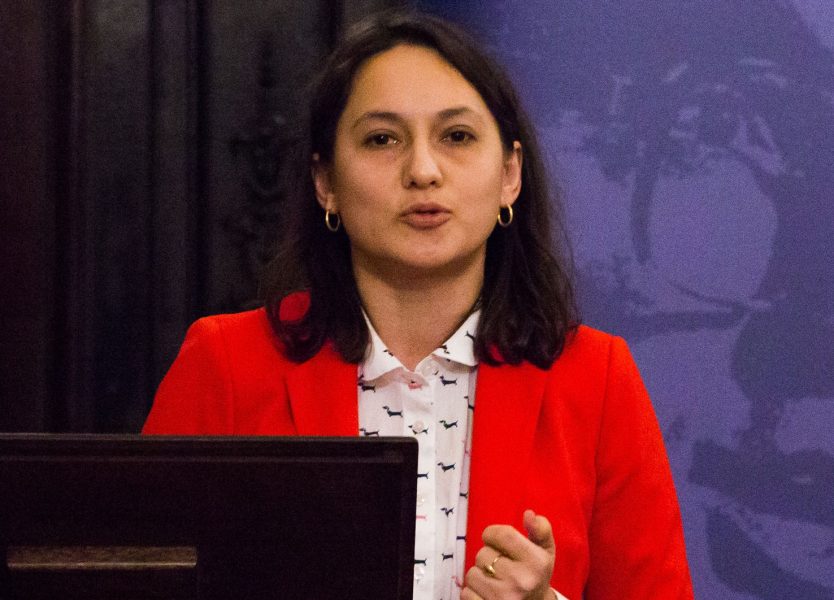 Sofiya is a specialist in Monitoring and Evaluation, as well working with Innovations and Sustainable Development Goals at United Nations in Ashgabat, Turkmenistan. She has a Master's in Sociology from the Utah State University with a Fulbright Scholarship and an Economics Degree from the Moscow State University of Economics, Statistics and Informatics.
Sofiya has strong experience in population issues and gender equality and has recently started work on innovations and data quality. She worked for UNFPA for more than seven years and supported the Government of Turkmenistan with the Census 2012.
Sofiya's action plan is to develop the recently established Sustainable Development Goals Centre (a think-tank focused on social development) in Turkmenistan into an effective and self-funding hub of innovation. In particular, she wants to develop a model of funding for the centre that helps rather than hinders innovation. She also aims to run workshops for representatives of private and financial sectors to understand the impact of their investment. She is particularly interested in learning about the practical/operational aspects and sustainability of think-tanks/social development organisations.