Tabib Huseynov
Caucasus Programme Manager at Saferworld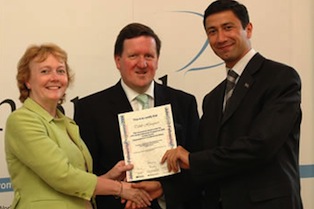 Tabib Huseynov is Caucasus Programme Manager at Saferworld, a conflict prevention NGO headquartered in London. His role includes working with international actors, governments, civil society and local communities to support a more people-centred approach to analysing and responding to conflicts in the Caucasus region.
Prior to this he provided consultancy services for the Brookings Institution and Saferworld on human displacement and human security in Azerbaijan and Georgia. From 2007 to 2011 Tabib worked with the International Crisis Group where he conducted research and produced reports related to regional politics and conflicts, with a particular focus on Azerbaijan and the South Caucasus region. From 2004 to 2007 he has worked as the Political Programs Officer with the International Republican Institute's Baku office, being responsible for developing and conducting training programs.
Tabib is an author of a number of publications on regional conflicts, political trends, human displacement and insecurity in the Caucasus. He is also on the editorial board of the Caucasus Survey and Caucasus Edition journals. Tabib has co-facilitated and participated in a number of Track II meetings and policy expert discussions about the Caucasus region. He holds an MA in International Relations and European Studies from the Central European University, Hungary.
At the time of the 2006 Fellowship Programme, Tabib worked for the International Republican Institute (IRI) an organisation aimed at supporting the growth of political freedom, good governance and human rights around the world by educating people, political parties and governments on the values and practices of democracy.