Tamara Turkiashvili
Projects Specialist for APUC Ltd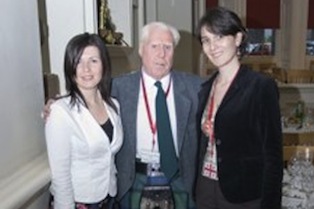 Tamara is Projects Specialist for Advanced Procurement for Universities and Colleges Ltd (APUC).
Tamara graduated from Edinburgh University in 2005 with MSc in Nationalism Studies.
She previously worked in the office of Richard Lochhead MSP, for the British Council (Scotland) as a Project Officer, and later for CGCOPE (Central Government Centre of Procurement Expertise) within the Scottish Government. At the time of the 2002 Fellowship Programme Tamara was an Advisor on Foreign Policy Issues within the State Chancellery of Georgia.