Tetyana Monayeva, 2003 Fellow
Director of IdeasFirst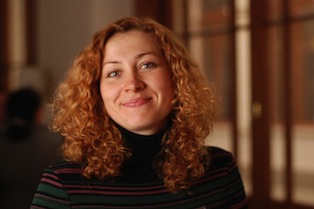 Tetyana is Director of IdeasFirst – an organizer of professional conferences and forums in Ukraine.
In June 2006 she received an MA in Business Administration from the Baltic Sea Management Academy in Sweden. She wrote her thesis on Loyalty Marketing. Before studying in Sweden Tetyana was Commercial Director for 'Retail – UA' a consulting company, and Head of the Youth Centre for Civil Initiatives, a youth based NGO in Donetsk.
At the time of the 2003 Fellowship Programme she was Head of the Fundraising Department for the Social Economic Strategies and Partnership Association (SESP), a non profit organisation providing a wide range of services to solve social problems and reduce poverty through its 15 NGOs in the Donetsk region.