Tigran Mkrtchyan
Advisor to the Foreign Minister and Head of the Department of Press, Information and Public Relations of the Ministry of Foreign Affairs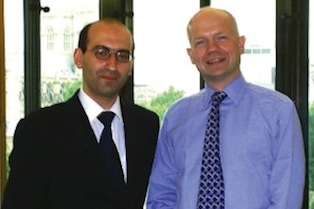 In February 2010, Tigran became Adviser to the Foreign Affairs Minister of Armenia. He is also Head of the Department of Press, Information and Public Relations at the Ministry of Foreign Affairs.
On 10th June 2013 he was awarded by Presidential Order, the diplomatic rank of Envoy Extraordinary and Minister Plenipotentiary.
Prior to this he was the Armenia Analyst for the European Stability Initiative (ESI). ESI is a non-profit research and policy institute. Tigran conducted in depth research on Armenian-Turkish relations and often writes columns for 'Capital', the daily Armenian business newspaper. Tigran contributes to a number of journals, writing academic articles on regional security issues and political theory.
At the time of the 2006 Fellowship Programme Tigran was the Foreign Affairs Adviser to the Speaker of the Parliament.