Tigranuhi Akopyan
Director of Emili Aregak Centre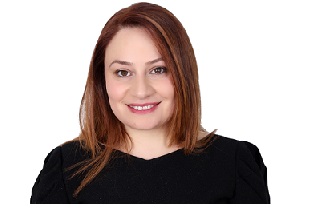 Tigranuhi is the Director of Emili Aregak Centre of Armenian Caritas for children and young people with disabilities. She is directly involved in planning and developing a rehabilitation programme for disabled children and advocating for their rights.
Tigranuhi is a recipient of E. Muskie fellowship from the US State Department and received her masters degree from Middle Tennessee State University. She also took courses at the University of Amsterdam and the American University of Armenia.
Tigranuhi's action plan is to develop a policy framework to better support and empower people with disabilities and create both a centre for top-quality strategic thinking and a model of best practice for similar organisations in Armenia.