Tural Veliyev
Social Performance Advisor for BP, London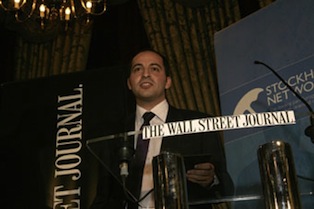 Tural is now a Social Performance Advisor for BP in London. He provides expertise to BP Group on the identification and management of socio-economic risks and advises on emerging socio-economic trends and expectations that could present risk (or opportunity) to the company.
Tural was previously selected for the ´Young Professional´ program of the Islamic Development Bank based in Jeddah, Saudi Arabia. He graduated from the London School of Economics (LSE) in 2009 studying Development Management (MSc).
At the time of the 2008 Fellowship Programme, Tural worked for BP in Azerbaijan as their Community Investment Team Leader. Tural implemented BP's Community Investment Programmes (CIPs) which sought to build constructive and mutually-beneficial relationships with communities directly impacted by BP's activities.
Tural's experience gave him a diverse portfolio of work with over seven years' experience of socio-economic issues in emerging economies such as Central Asia, Turkey, Middle East and Azerbaijan.
Tural is the Founder of the Free Minds Association, a leading think tank working to promote individual rights, justice, peace and the rule of law in Azerbaijan.